We have a large range and stock holding of pond plumbing fixtures and fittings. These include Imperial and Metric PVC-U pressure systems as well as Solvent Weld drainage systems. All of our pond plumbing is suitable for the pond environment. See below for our full range of....
Pond Plumbing, PVC-U Pond Plumbing, Pond Pipe, Flexi Pond Pipe, PVC Hose, Pond Pumps & Accessories.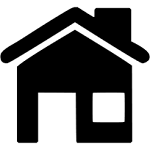 METRIC POND PLUMBING...
Metric solid piping is specified by the external diameter of the pipe and socket fittings are measured by the internal size of the plain socket. Therefore, as an example: 25mm pipe will fit a 25mm elbow.
All socket fittings require to be bonded with a good gap filling solvent. Please do not use a standard PVC solvent as these are not drinking water safe. All solvents supplied by ourselves, when dry are safe for Pond use.

Click/Tap On Item To List.